Learn how to see your customer with 20/20 vision at First Insight's Booth #5073.
Schedule a meeting with us today.
Let's discuss how the First Insight digital product testing and decision-making platform helps retailers and brands put the voice of the customer, powered by machine learning and AI, at the center of their merchandising and marketing decisions.
Join us to find out how to make better decisions on what products to buy, how much to buy, how to price them, and how to target them to the right customers with the right offers.
---
Speaker Sessions
Hear from our customers at pre-scheduled times in our Booth #5073.
Check back later for a full list of speakers and times.
NRF provides four unique Expo Tour experiences offering an in-depth study of retail technology across multiple business disciplines. First Insight has been selected as a stop for a second year on the Artificial Intelligence NRF Expo Tour for retailers.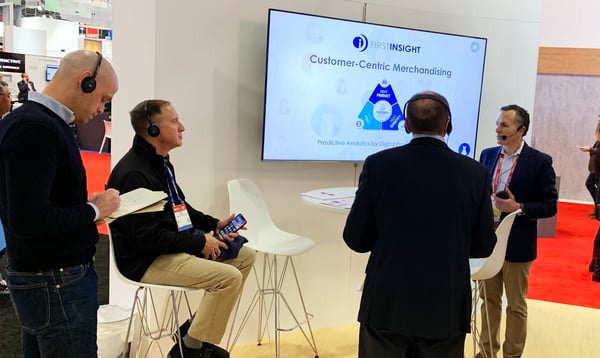 ---
Discount Code

Schedule a Meeting at NRF