First Insight at LiveWorx 2017
Join First Insight at LiveWorx 2017, the global technology conference in Boston, MA on May 22-25. Learn how the First Insight solution helps retailers select, price and market new products using predictive analytics and the voice of the customer to reduce markdowns by up to 25%.
Why Attend LiveWorx?
Network with retail industry leaders from around the world, all interested moving the retail industry forward through technology.
Learn about PTC, the leader in PLM for retail and Retail IoT (Internet of Things).
Learn about new and emerging technologies in retail, like machine learning, optimized line planning, 3D design and predictive analytics.
Meet Mark Chrystal,

SVP and Chief Supply Chain Officer of David's Bridal at the First Insight booth.

Get more information about

First Insight's partnership with PTC on

Optimized Line Planning and FlexPLM Integration.
View the list of sessions for retailers at LiveWorx.


Register Today For a $300 discount on an All Access Pass | Promo Code: Educate300
LIVEWORX SESSION PRESENTED BY FIRST INSIGHT
Say 'Yes' To The Dress: How David's Bridal Develops the Right Product, At the Right Price, Faster with Consumer-Driven Predictive Analytics
Tuesday, May 23, 11:30 AM - 12:15 PM
It's tough to develop and pick successful new products. With new product failure rates well over 50%, even experienced designers and merchants struggle to launch products that will win in the market. Leveraging the power of predictive analytics, retailers and brands can identify which products will resonate best with customers and make better decisions armed with both history-based planning tools and the voice of the customer. Join us to learn how incorporating the voice of the customer into assortment and planning decisions can significantly reduce markdowns and increase margins. Discussion points include how to: - Reduce markdowns by more accurately forecasting demand, AUR price, and margin for each item - Shorten time to market, cut product testing costs, and increase new product success rates using customer-powered predictive analytics. - Leverage your PLM investment by integrating with ThingWorx Advanced Analytics and real-time consumer input for optimized line planning.
Key Takeaways:
How to increase new product success rates and forecast accuracy through predictive analytics and the voice of the customer.
How to reduce time to market and in-store testing costs through online consumer testing.
How to optimize line planning with PLM, machine learning, and consumer-driven predictive analytics.
---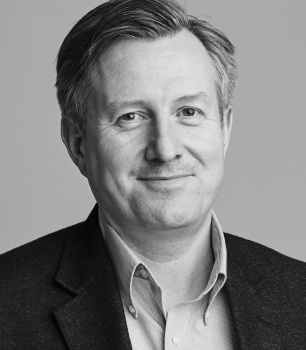 Mark Chystal
SVP, Chief Supply Chain Officer
David's Brial
Mark joined David's Bridal in November 2015 after serving seven years as Senior Vice President of eCommerce and Planning & Allocation at rue21. Mark is responsible for the company's end-to-end supply chain operations from merchandise planning and allocation, to production, distribution and supply logistics.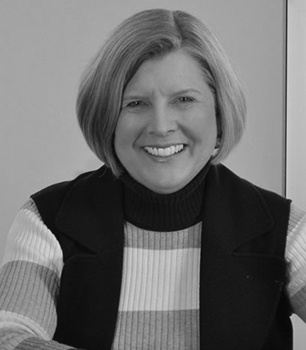 Gretchen Jezerc
VP Marketing and Product Management
First Insight
Gretchen is responsible for marketing activities, defining and launching new solution capabilities, and strategic exploration of partnerships and new markets at First Insight.