Excessive markdowns start with having the wrong product
Retailers are constantly challenged with a high percentage of products that require excessive markdowns, which erode margins, profit and even brand image.
Why do retailers and brands continue to be bogged down by markdowns?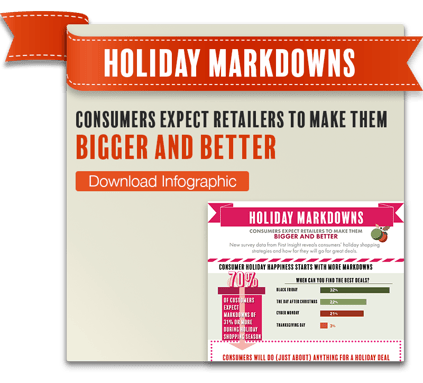 It starts with having the wrong product on the shelf.
First Insight has a proven solution that allows you to test new products early in the development process, enabling you to select the best products and price them right.
By selecting the right products and pricing them based on consumer feedback, First Insight enables you to:
Increase the percentage of full-price sales
Eliminate poor performing products before they go to market
Decrease your markdown rate

by up to 25%
Customer Use Case